A preview of an original opera based on the life of Lady Bird Johnson will be featured at the Lyndon Baines Johnson Museum of San Marcos spring lecture by Dr. Samuel Mungo, Director of Opera Studies at Texas State University on Thursday, Feb. 25 at 6:30 p.m. at the museum.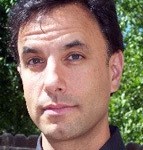 The public is invited to attend the free event at the museum, 131 N. Guadalupe Street, San Marcos, co-sponsored by the LBJ Museum and the Political Science Department at Texas State University.

The Opera Program at Texas State University commissioned the work based on the life of Lady Bird Johnson, which will premiere at a Gala Event on April 28, 2016 at the Texas State University Performing Arts Center.

The work will focus on Lady Bird as a national figure during a tumultuous time in America, featuring her train trip through the Deep South when she defended the Civil Rights Act of 1964.

"We are delighted to feature Dr. Mungo and his talented performers at our Spring Lecture for a sneak preview of the opera," said Dr. Ed Mihalkanin, museum board president. "Last year we established the Claudia Taylor (Lady Bird) Johnson endowment to support the museum. The opera will present a unique perspective of Lady Bird's courage and contributions to our nation."

Opera composer Henry Mollicone writes often on American cultural themes, including Gabriel's Daughter, the story of a freed slave separated from her daughter through slave trade, and Children of the Sun, on the story of the Virgin of Guadalupe.

The librettist is Pulitzer Prize winner Sheldon Harnick, writer of the Tony and Academy Award winning Fiddler on the Roof.

Dr. Mungo has been involved in opera as a director, singer and teacher for more than 20 years. He received his Doctorate from the University of Colorado at Boulder, and his Masters in Vocal Performance with honors from the New England Conservatory. He also holds an Artist's Diploma from The Boston Conservatory, and a Bachelor of Science in Communication from Illinois State University.

In recent years at Texas State, Dr. Mungo has directed productions of Die Fledermaus, The Magic Flute, The Turn of the Screw and Candide.

Professionally directing credits include Die Entführung aus dem Serail for Florida Grand Opera, Pirates of Penzance for Colorado Light Opera, and is honored to direct the World Premiere of Bruce Trinkley's St. Thomas the Carpenter for the National Opera Association in 2011.

As a singer, he has performed with opera companies and orchestras throughout North America and around the world. He has also sung with the St. Louis Symphony, Colorado Symphony, Utah Symphony and Orquestra Filarmonica di Lima, among others.

The LBJ Museum is located at 131 North Guadalupe St., on the West side of the courthouse square. For more information, contact Museum Manager Rafael Garcia at 512-353-3300 or e-mail director@lbjmuseum.com.