Lyndon Johnson: Texas Legend, Texas Legacy
The LBJ Museum features unique exhibits of presidential memorabilia, early photographs, local news clippings, a book collection, original copies of the Pedagog college yearbook from the 1920s, campaign and presidential memorabilia, paintings and renderings, miniature statues of LBJ by artists Larry Ludtke and Jimilu Mason, a Great Society speech and comic book, a sample voting machine (ca. 1930), a collection of pens used to sign some of the most important legislation of our times (for example, the Higher Education Act of 1965), and various artifacts.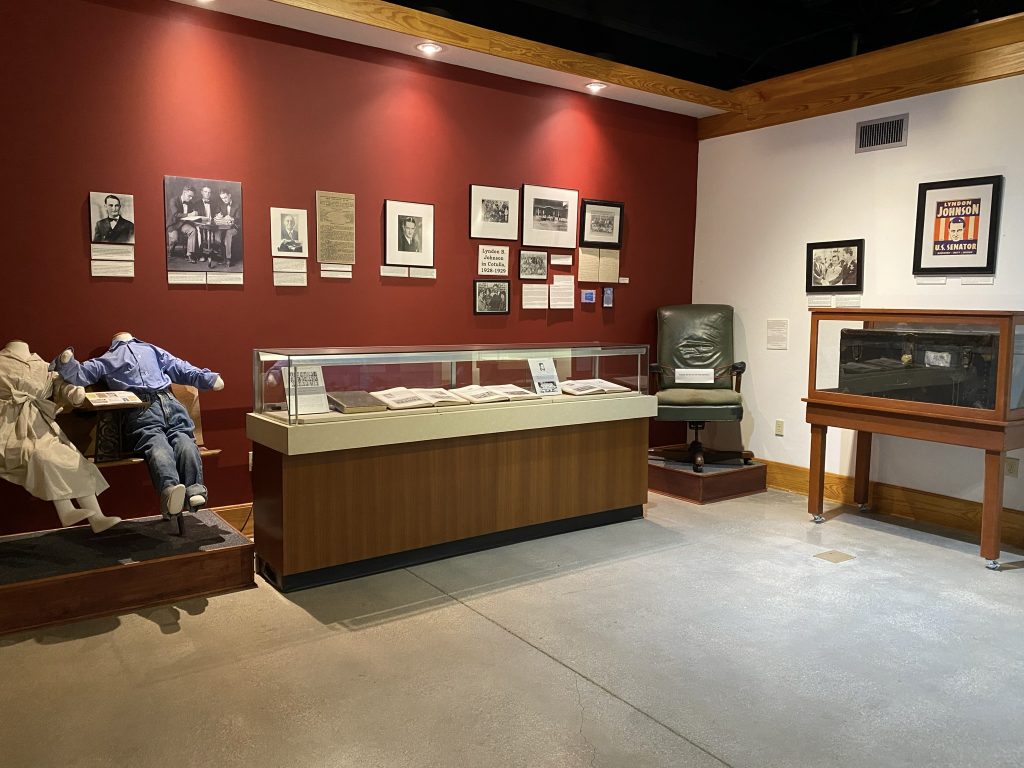 The Lady Bird Special
Our second-floor features "The Lady Bird Special," a display about the First Lady's four-day, 1,628-mile whistle-stop tour in 1964 through the South aboard a train dubbed "The Lady Bird Special." Mrs. Johnson courageously campaigned solo through eight southern states during a period of high tension, just three months after President Johnson signed the 1964 Civil Rights Act and a month before the 1964 election.  She demonstrated her passionate support for civil rights, as well as her abiding love for the South.

The LBJ Museum established the Claudia Taylor Johnson Endowment in Mrs. Johnson's honor in 2015.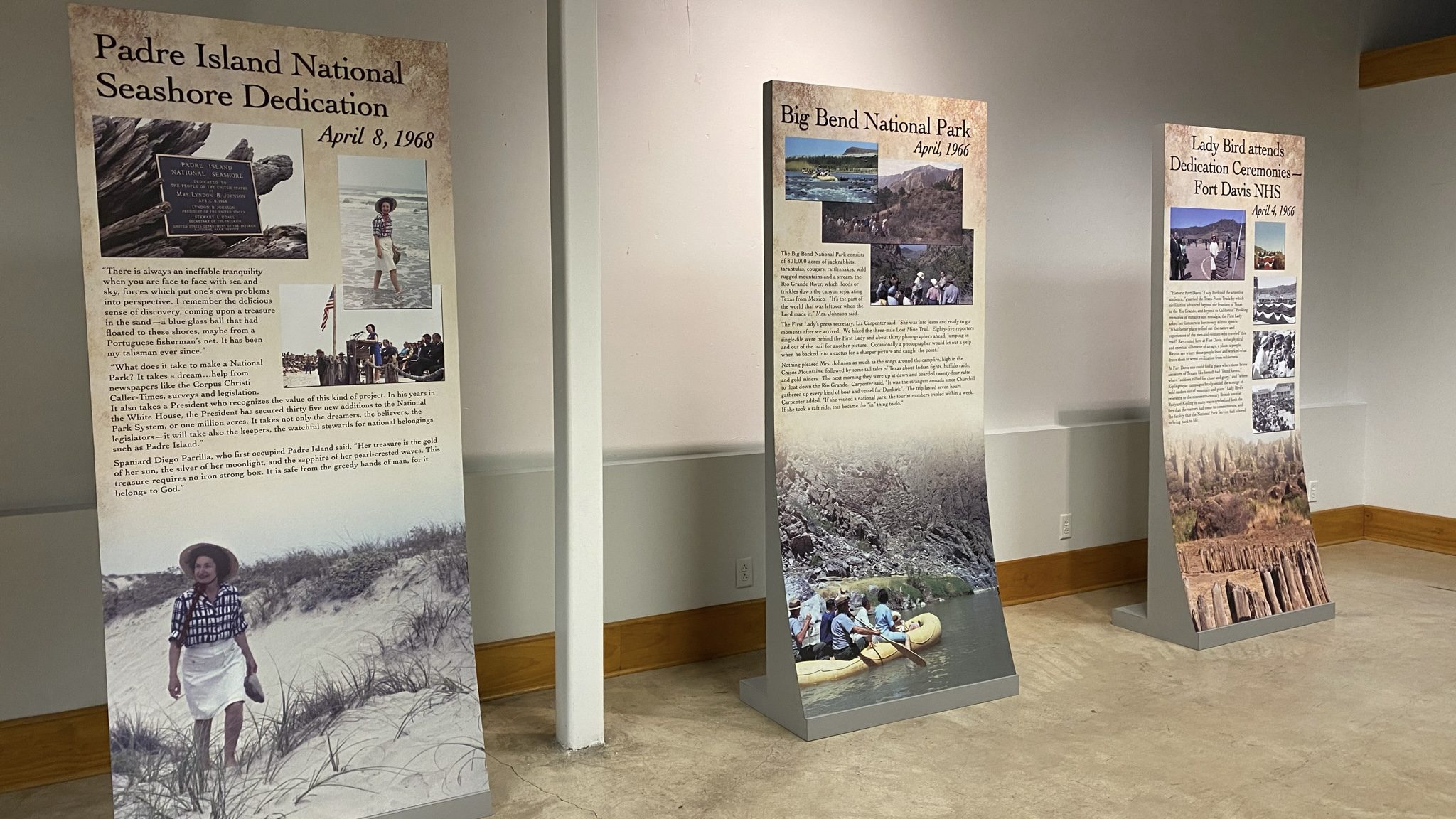 Outreach Exhibits
Traveling Trunk: Loaded with authentic artifacts and available for traveling to your school, organization, or event!