Pat Murdock
August 20, 2009
LBJ Museum of San Marcos
SAN MARCOS – The Lyndon Baines Johnson Museum of San Marcos will celebrate National Hispanic Heritage Month with a reception featuring mariachi music to herald the public opening of a visiting exhibit titled "A Tejano Son of Texas."
The opening is scheduled for Wednesday, Sept. 16, 2009 (Diez Y Seis), at the museum, located at 131 N. Guadalupe St. on the courthouse square in downtown San Marcos. Activities will begin with music provided by the San Marcos Mariachi Academy under the leadership of Frank De Leon at 6:30 p.m. De Leon will conduct a "mini-workshop" and historical presentation, along with his group's performance. Light refreshments will be served.
The traveling exhibit is from San Antonio-based TexasTejano.com which has a multidiscipline collection of works associated with its primary objective of history, research, publishing and communications. Its mission is to create an awareness and education about the diverse contributions of early Texas Tejano pioneers and to tell the true stories of their lives and legacies. TexasTejano.com President Rudi R. Rodriguez will participate in the opening program.
The "A Tejano Son of Texas" traveling exhibit tells the story of legendary Tejano Jose Policarpio "Polly" Rodriguez's life, family and legacy, beginning with his birth in 1829 in the State of Coahuila y Tejas, Mexico. It follows his new life in San Antonio in the 1840s as a gunsmith and hunter, on to his career as a scout and guide for the U.S. military, his career as a Texas Ranger during the Civil War, rancher, justice of the peace and eventually as a Methodist minister until his death in the nearby town of Poteet in 1914.
The museum's display of the traveling exhibit was made possible by a grant from the San Marcos Minority Tourism Development Board. The exhibit includes eight free-standing panels to be displayed locally Sept. 16 – Oct. 15, 2009.
Diez Y Seis – the 16th of September – heralds Mexico's hard-fought-for independence from Spain that was finally obtained in 1821. Sept. 16, 1810, was the date when a priest named Father Miguel Hidalgo y Costilla started the revolt against the Spanish that would eventually bring freedom for Mexico, which included present-day Texas.
According to LBJ Museum of San Marcos Director Scott Jordan, the idea of hosting the exhibit came from his desire to "reach out to the Mexican-American community, educate others of Tejano heritage, develop a broader understanding of Texas history, and help bring diversity to local heritage tourism and culture."
And that's not at all a bad fit for the overall mission of the LBJ Museum of San Marcos, which represents a major effort to preserve and share the important artifacts and documents of the man known as "the Education President." While teaching grade school in Cotulla in 1928-1929, Lyndon Johnson came into contact with the poverty and discrimination of his Mexican-American students. This experience would influence the education bills President Johnson would guide through Congress during the 1960s, which established a new standard in education and continues to have national significance today. Johnson, as a U.S. senator, also helped to resolve the "Longoria Affair" in 1949, an event that brought civil rights for Hispanics onto the political scene.
The museum's permanent and rotating exhibits, educational tours and special events have brought a unique cultural experience to San Marcos, welcoming a number of visiting university classes, local private schools and public school groups from the area and even as far away as Houston. Collaborations and partnerships with Texas State, the Texas Historical Commission and various civic and cultural organizations have helped to foster an increased interest in local tourism development, historic preservation, and the legacy of Lyndon Johnson.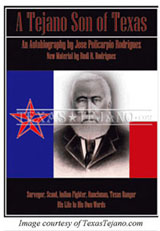 For more information, contact Museum Director Scott Jordan at 512-353-3300 or e-mail Jordan at director@lbjmuseum.com.