The U.S. Secret Service: A Dual Mission Career
The LBJ Museum of San Marcos proudly presents Michael "Zark" Markowicz as our Summer Chautauqua presenter.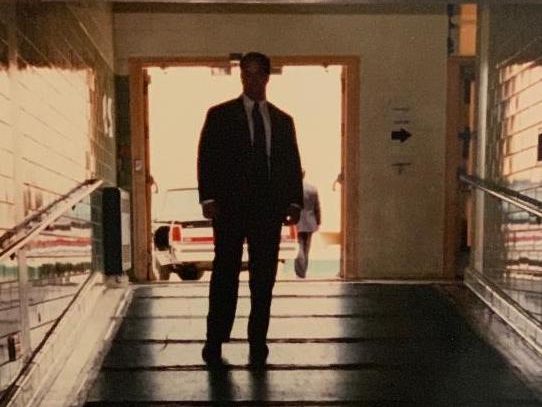 The LBJ Museum is bringing back the Chautauqua which was an institution that provided popular adult education courses and entertainment in the late 19th and early 20th centuries. San Marcos was the site of a pretty famous Chautauqua around 1900. The Chautauqua's summer camp format proved very popular with families. Old Main sits on Chautauqua Hill.

The LBJ Museum of San Marcos is excited to announce the museum's first Summer Chautauquabeginning Thursday, June 15th. Michael "Zark" Markowicz will present "The U.S. Secret Service- A Dual Mission Career", as he discusses his 23-plus year career as a Special Agent with the U.S. Secret Service. He retired in 2019, and relocated to Houston; in 2023 he and his wife moved to beautiful San Marcos.

The event will begin with a reception at 6:00 pm followed by the lecture at 6:30 pm. This presentation is free and open to the public.
Markowicz will discuss the dual mission of the Secret Service; the protection responsibilities as well as the agency's investigative responsibilities, since he split his time with the agency almost evenly between these two missions. Over the course of his Secret Service career, Markowicz served in the Houston Field Office, Clinton Protective Division, Vice Presidential Protective Division, Washington Field Office, and two positions at Secret Service Headquarters in the Information Assurance Branch and Critical Systems Protection Branch. In addition, Markowicz worked on six Presidential Campaigns and Inaugurations, over 20 United Nations Annual meetings, two Popes' visits, and protected various world leaders visiting the United States during his career. He was also an active member of the Presidential Successor Program for 11 years.

He worked on protection assignments in 30 foreign countries and 49 U.S. states. Markowicz conducted 35 cyber protection advances highlighted by Superbowl LI and the 2018 NCAA Final Four in San Antonio. He investigated financial crimes stemming from just a $100 counterfeit note leading to millions seized and investigated other cases as large as $18 million fraudulently obtained.

This will be an excellent opportunity to learn more about the day-to-day life and work experience of a Special Agent in the Secret Service. There will be time for questions after the presentation.